blog
September 25th, 2017
Late August in 2009 we started this community focus radio station. Thanks for listening!
April 1st, 2014
OK, they didn't really expire. We just said that on our April 1st news broadcast where we advised you could recycle them with CKBJ-FM. CDs made before 1990 will all still work of course. But the advice remains the same!
It's quite possible you have a lot of CDs you never play hanging around. You can give them new life by donating them to Town Radio Beausejour, CKBJ-FM. Music can get expensive over here, and anything you donated would be received with appreciation. And the bonus is, we'll be playing music you actually like. It used to be *your* music after all.
If you'd like to donate some CDs, call our answering machine at 204-268-3956 and leave a message on how to pick them up or to contact you. Or you can email info at townradio.ca (replace the at with the @ of course).
August 30th, 2011
This day almost slipped by without my noticing. Deb handed me a Jimmy Buffet CD and said Happy Birthday.  Town Radio Beausejour is 2 years old. Times flies!
May 30th, 2011
If you like fiddle and old tyme country music, you'll want to be at the Brokenhead Community Hall to see Scott Woods and his band perform their All Aboard show.  You can get tickets for this great event at Beausejour Music on 3rd Street South.
Here is an interview I did with Scott when he came by the studio. Enjoy.
More info about Scott and his show can be found at Scott's website, scottwoods.ca
February 22nd, 2011
You may have heard the news that Gerald Hawranik will be moving on from elected office and will not seek re-election as our MLA this October. He will continue to serve as our MLA for Lac du Bonnet Constituency until his term ends in October. Gerald Hawranik made the difficult decision to put his family first in his life, and looks forward to spending more time with them.
Gerald Hawranik was first elected to the Manitoba Legislature in a by-election in 2002, was re-elected in 2003 and again in 2007 and has served previously on the council in Beausejour. In his time at the Manitoba Legislature, Hawranik has served in a number of critic portfolios, including Aboriginal and Northern Affairs, Advanced Education & Literacy, Justice and Finance.  He has also played a key role in the Manitoba PC Caucus as House Leader.
Town Radio Beausejour would like to take this opportunity to thank Gerald for his many years of public service to our community, and to wish him well in his future endeavours.
January 26th, 2011
Watch Shaw TV channel 9 on Friday Wednesday (Feb. 2nd) for a segment on Town Radio Beausejour and yours truly. Their Open Road show has segments in rotation that repeats, and we're one of them.  It's a great chance to see what happens behind the mic. If you don't have shaw tv cable service, you can watch online here.
January 20th, 2011
I'd like to say thanks to Mark from The Review for his nice article on Town Radio. One important oops in it though, the station frequency is 93.9 FM, not 98.3.
One thing the article discussed is how I'd like to get a committee formed with community members that can help guide the station's programming and fund-raising efforts. If you're interested, feel free to call 268-3956, or email us here.
Also, about the picture. Please note the camera ads a couple hundred pounds *ahem*.
January 18th, 2011
we're temporarily off the air while we recover from a temporary power outage issue. battery backups have to recharge, equipment has to thaw (we lost heat too), and when all is right, we'll be back on the air again.  stay tuned!

everything thawed. atomic batteries to power. turbines to speed.
i'm relieved to say everything survived the deep freeze. we're rocking again. sorry for that unscheduled outage.
December 6th, 2010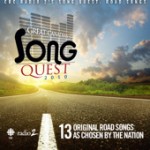 I'm thrilled to have some really lovely songs from the CBC Song Quest project. Manitoba's Kerri Latimer is featured with a song I'm an instant fan of called 'Mountain Road'.
What is Song Quest? Well, I'd describe it the simple notion that there are uniquely Canadian stories to tell, and will to help artists tell them. From their website: "13 musicians – one from each province and territory – have been selected to add a new chapter to the Canadian songbook through the creation of 13 new original road songs."
Visit cbc.ca/radio2/songquest/ for more information.
October 27th, 2010
The unofficial results of the 2010 Municipal Election for the town of Beausejour, Manitoba is as follows:
For Mayor:
Lyle Schwark, 509
Brad Saluk, 695 (elected)
For Council:
Michael Baxter, 398
Guy Rowson, 410
Claudia Dumoulin, 489
Jeff Goethals, 576 votes (elected)
Alvin Klapprat, 689 (elected)
Ed Dubray, 693 (elected)
Art Berry, 705 (elected)